Bull & Bear Markets: A Timeline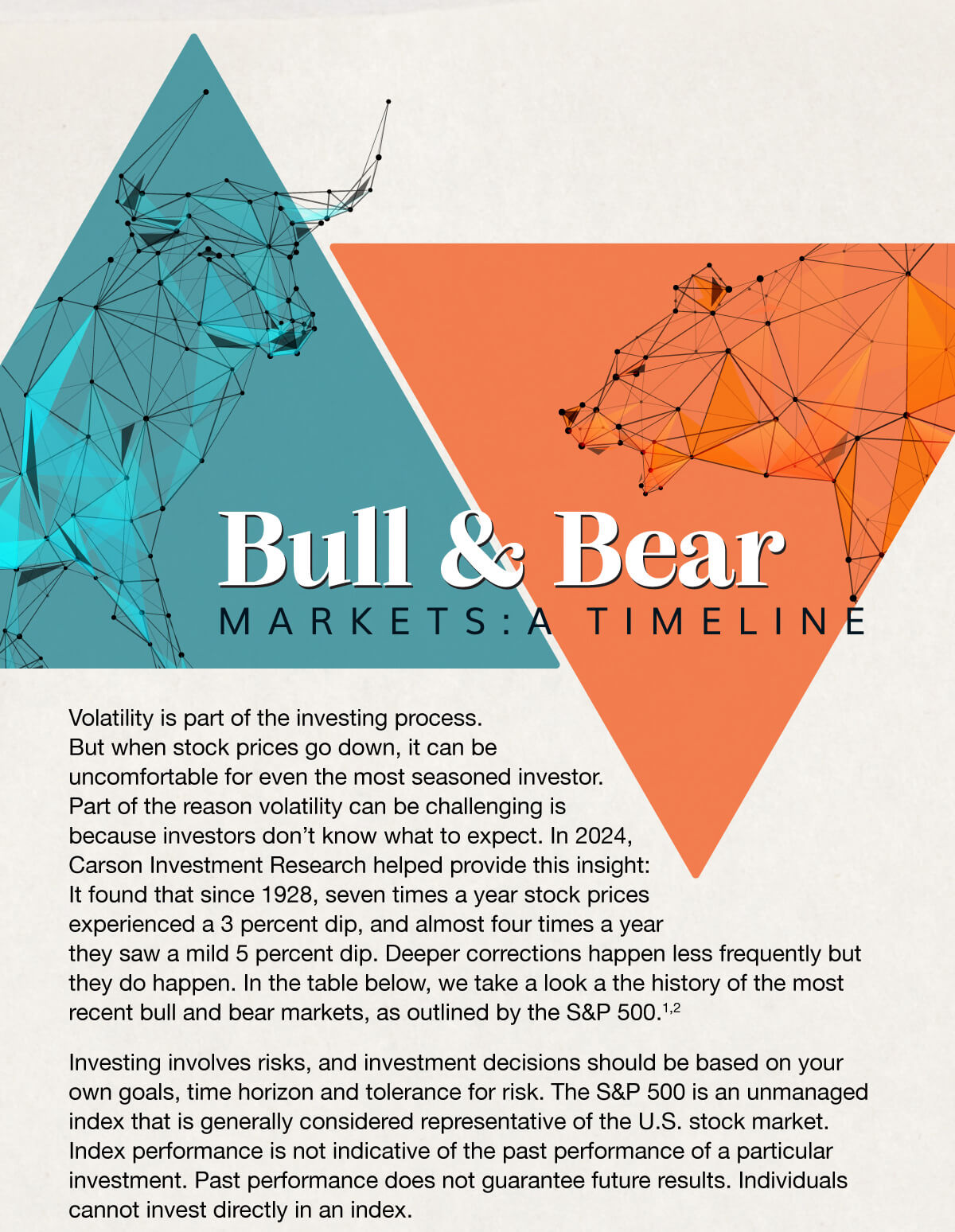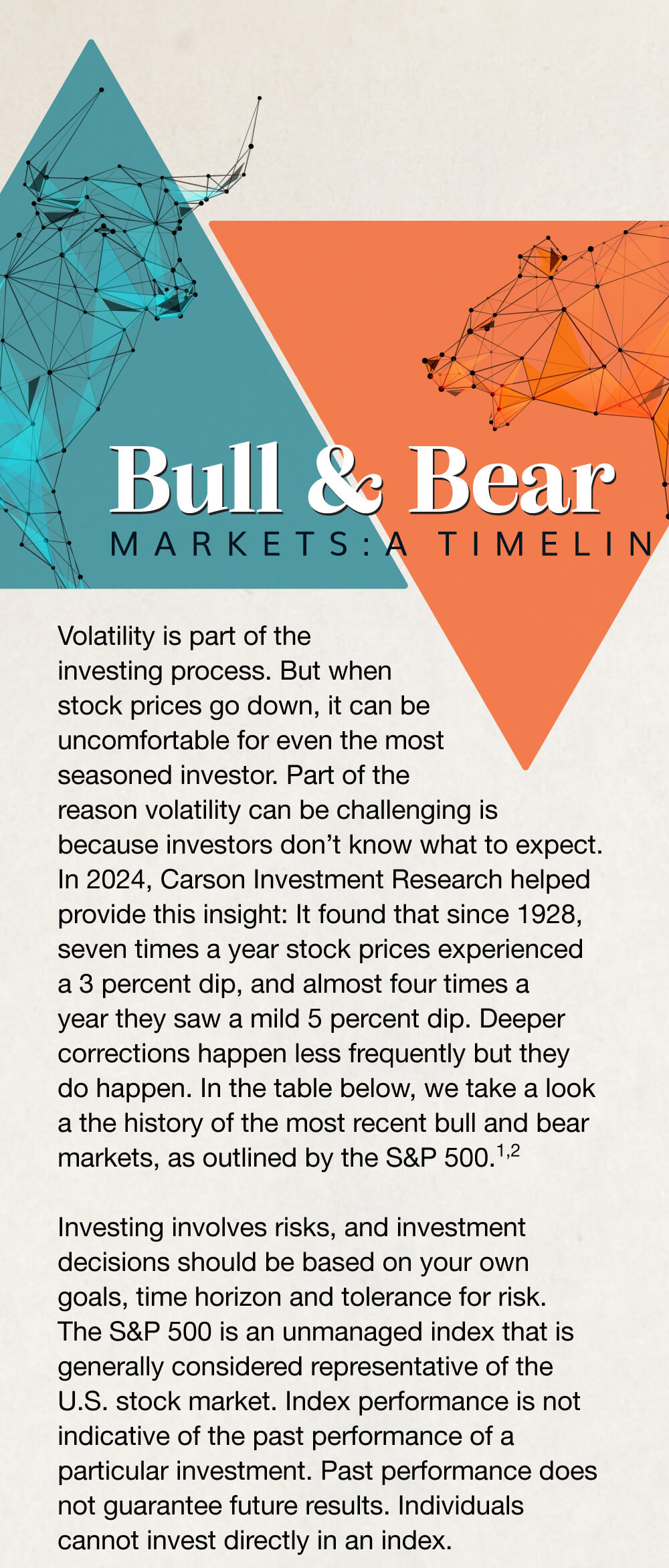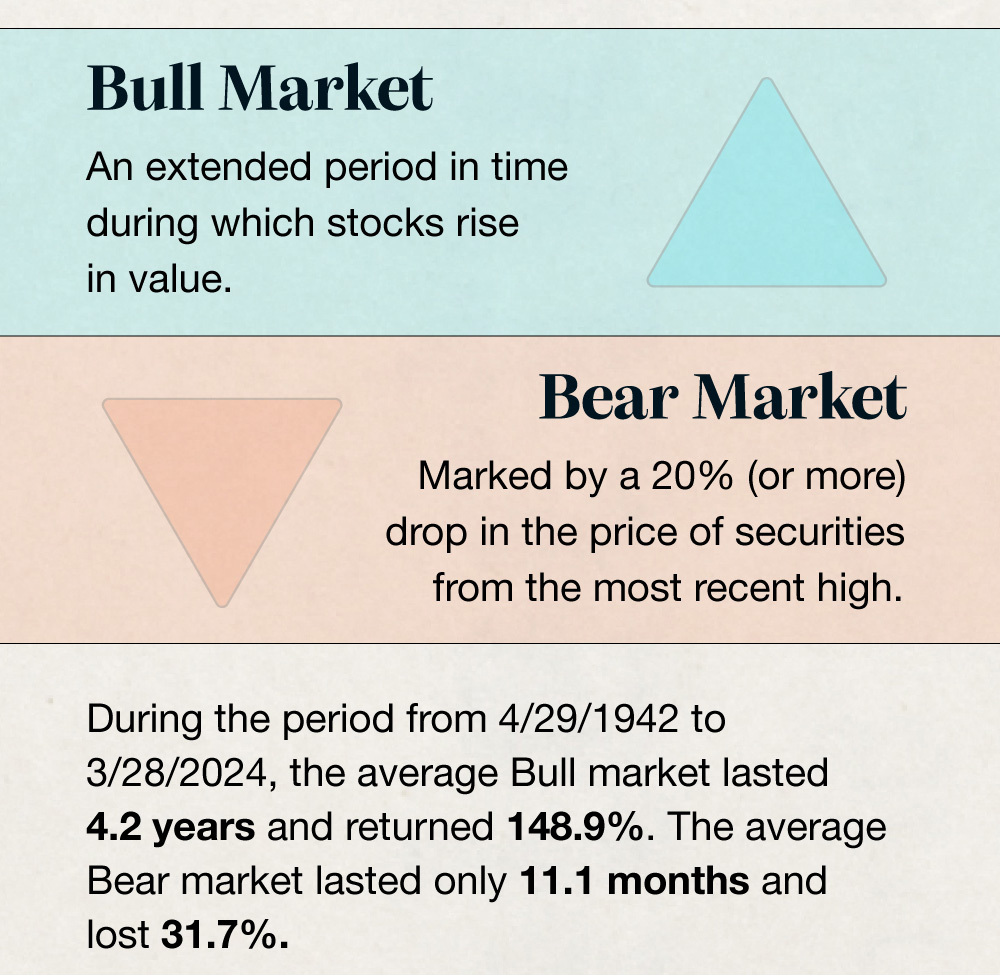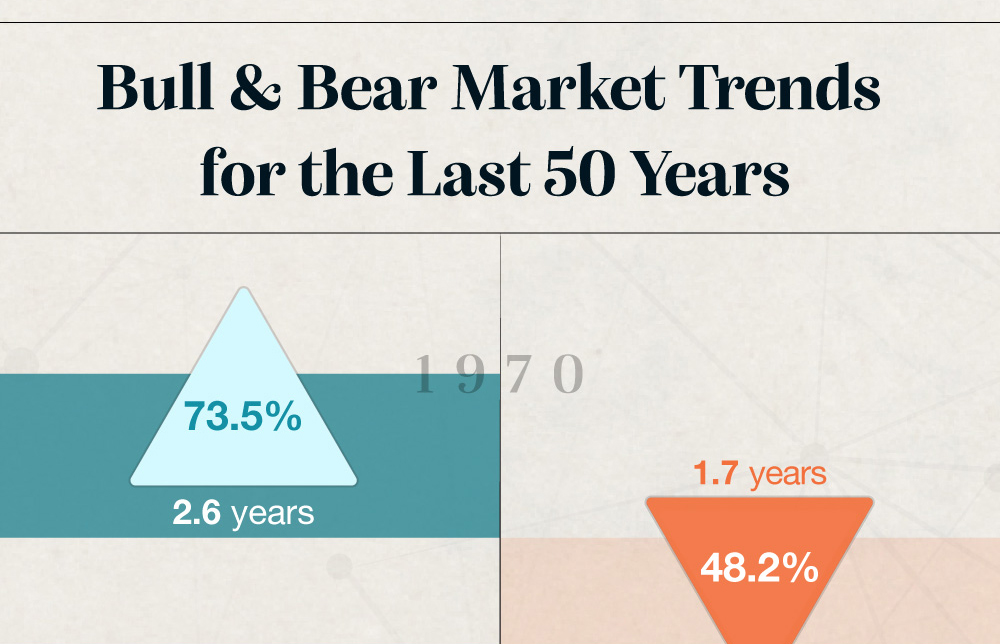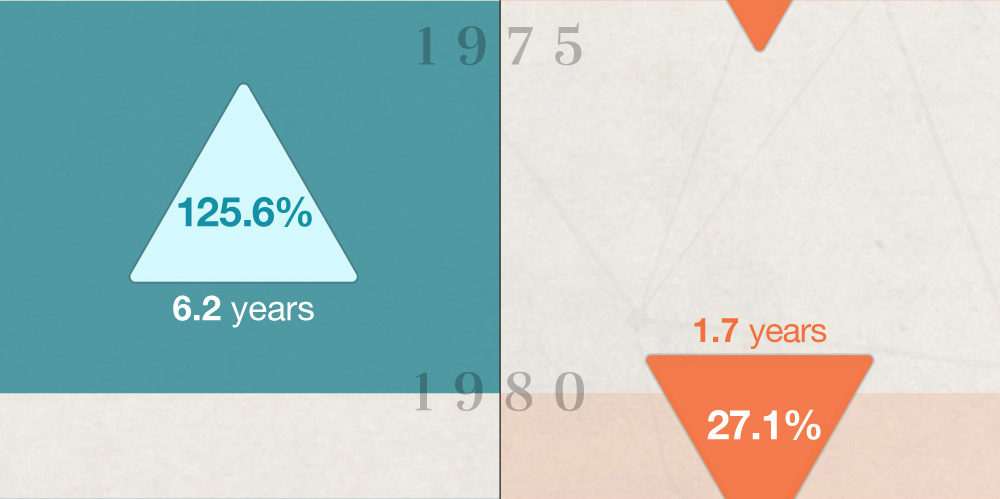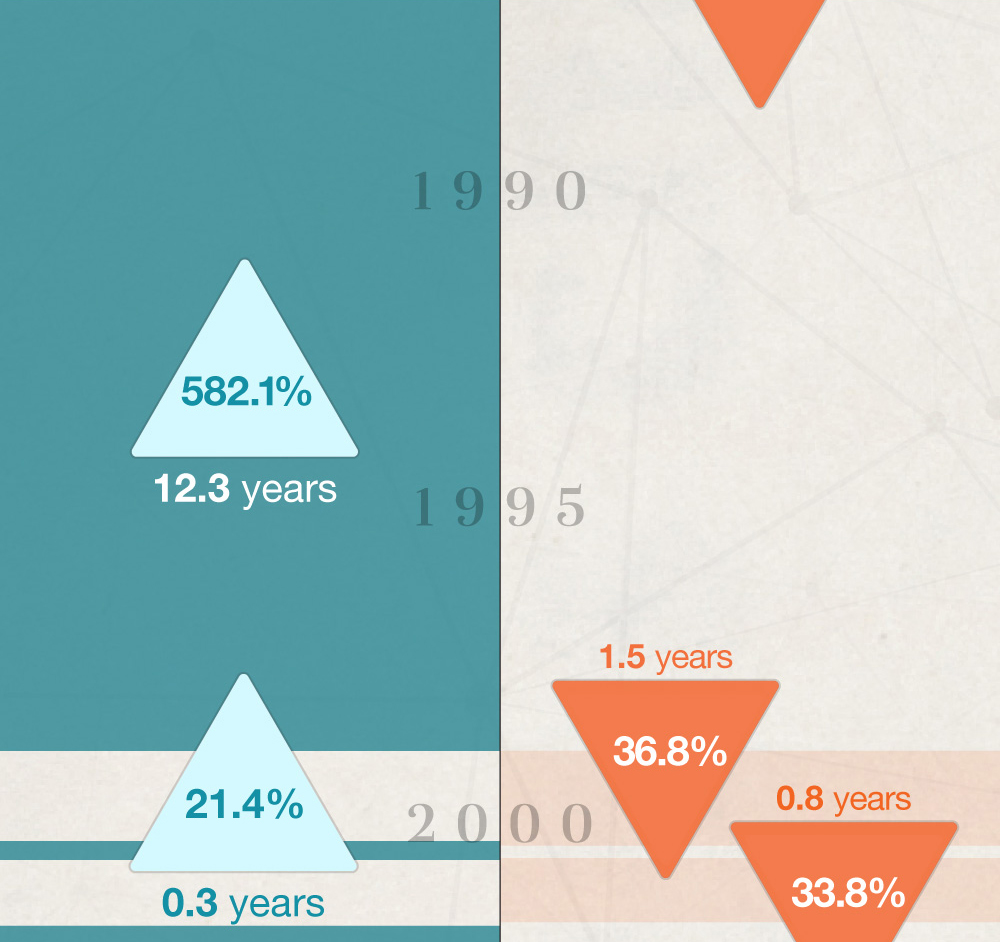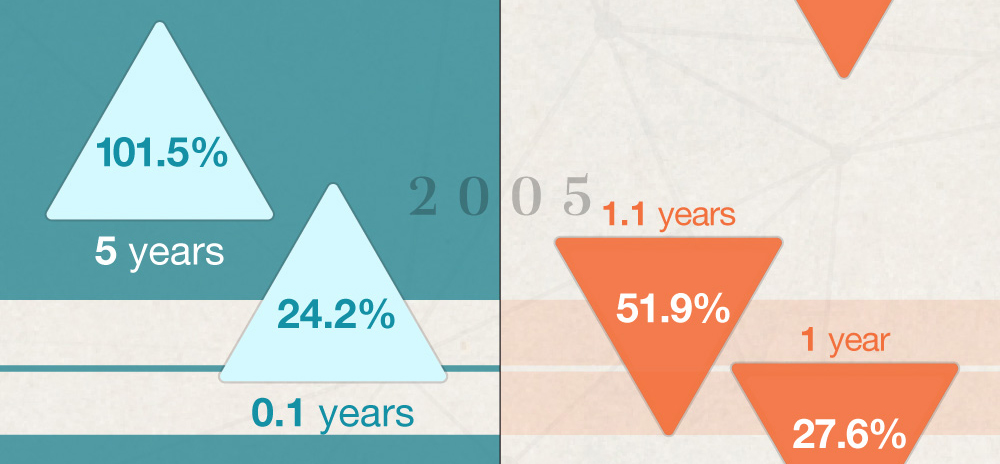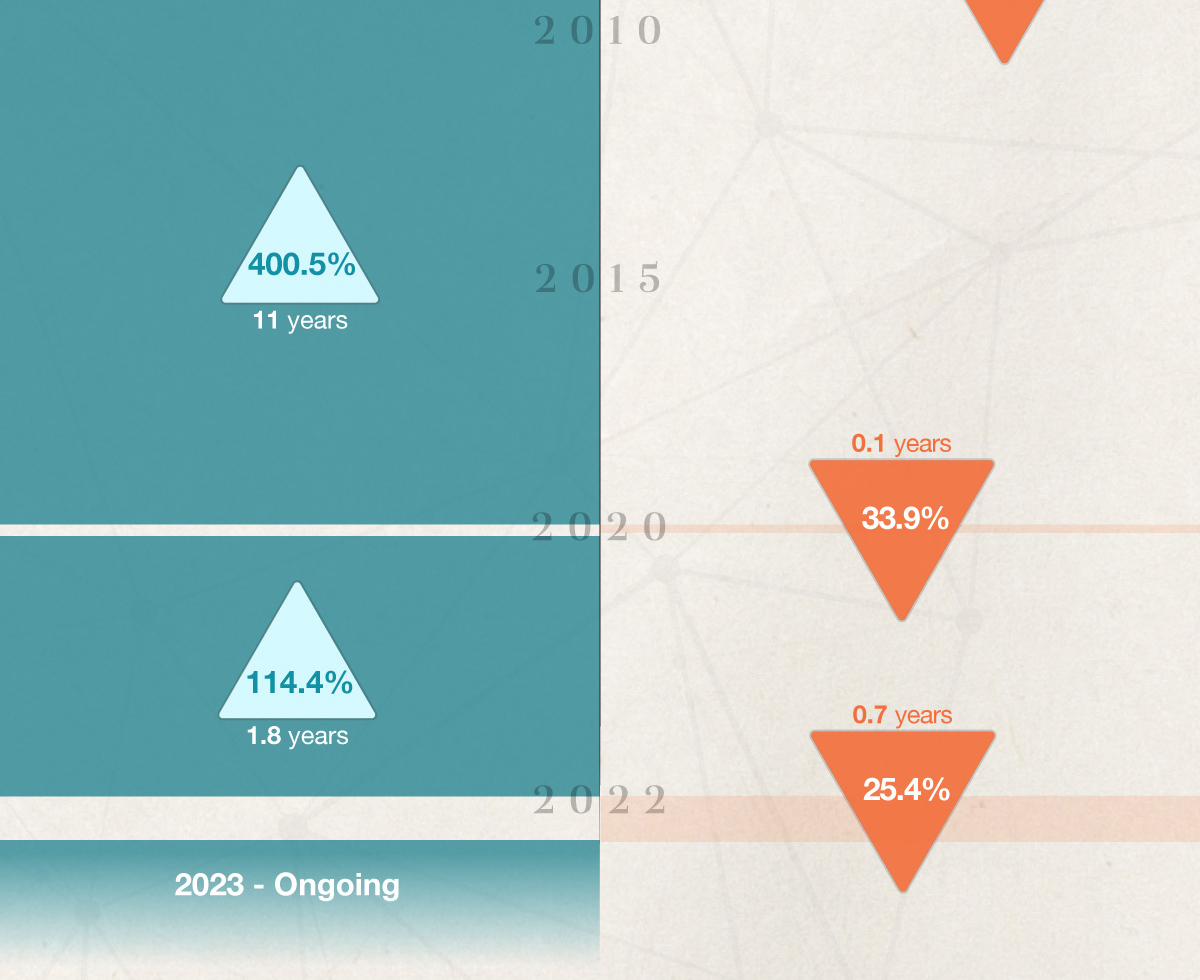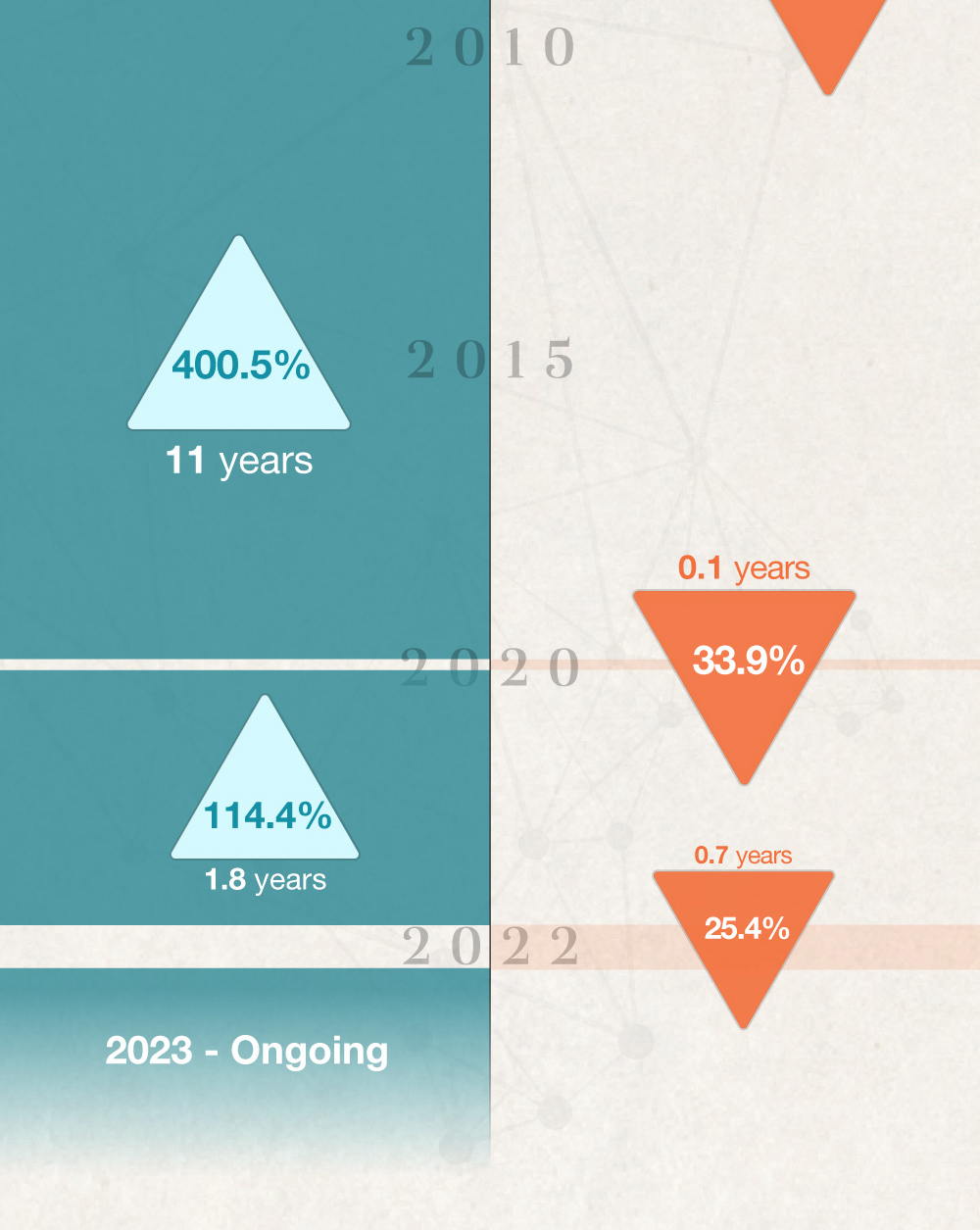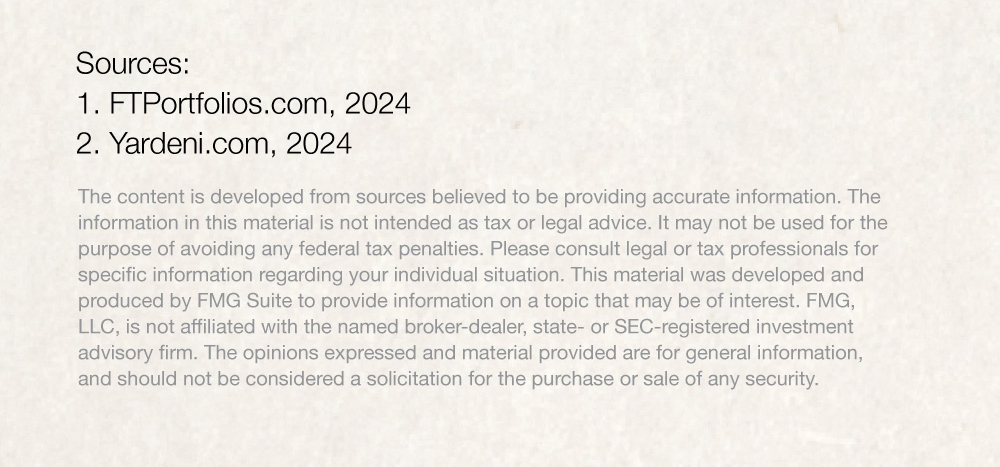 Related Content
Retiring earlier than expected can be disheartening. Learn steps that can help you smoothe the road ahead.
The average retirement lasts for 18 years, with many lasting even longer. Will you fill your post-retirement days with purpose?
Tax preparation may be the perfect time to give the household budget a check-up.